29. 'Traitement vodou'
c1972 (24x32)
'Traitement' is an early Augustin and dramatically different from the artist's later work — pieces like 'Reception . . . Roi Henri Christophe.'
Le roi Henri was a native of the British West Indies and a lifelong Anglophile — though he had some rôle in the American Revolution on the colonists' side — and he himself spelled his given name 'Henry.' In most Haitian sources, however, he's 'Henri.' (For more information about King Henry, see Chéry.)
Beginning in the mid–1970s, Augustin painted almost exclusively historical scenes, like the one below. They're quite accomplished — and they apparently sold well. Since the late 1980s, however, Augustin has faded from the scene.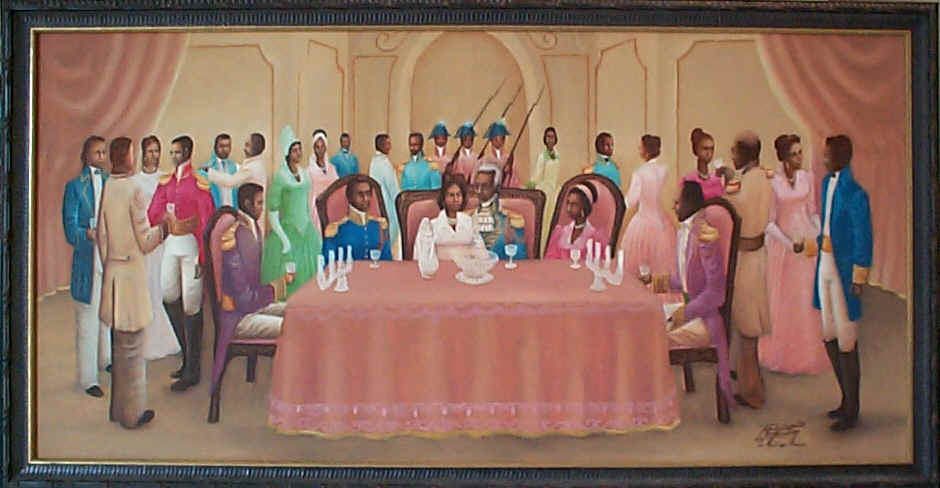 133. 'Reception dans le Palais du Roi Henri Christophe'
c1982 (24x48)