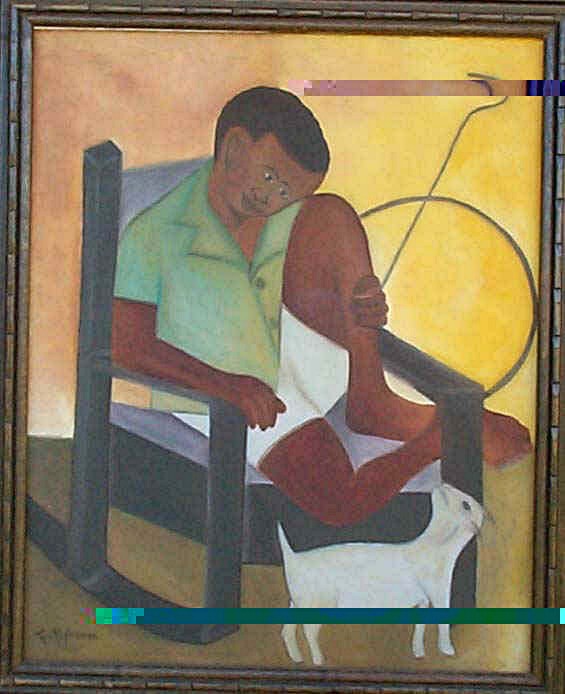 66. Boy and Pet_
c1980 (25x20)
A carpenter and tanner — his father's occupation — until he was 32, Fritzner Alphonse (also spelled 'Alphonce') began painting in 1972 at the urging of a cousin, Calixte Henry, an established artist. He studied with Arijac and Nehémy Jean, among others.
The warm earth–tones of Fritzner's early work soon gave way to garish colors. From the mid–1980s he painted mostly portraits of women. Too many of them, for my taste, were portrayed with blue or green skin.
A March 1996 People magazine featured works by Haitian painters, including Alphonse. Film director Jonathan Demme's interest in Alphonse boosted hs standing.
Like most of Alphonse's later work, Mother and Daughter is of limited interest. I bought it primarily because Alphonse is a major figure in contemporary Haitian art — and because the woman and girl at least have normal skin colors.
Alphonse was a devout Baptist who lead Bible study classes in his home village. His work has been exhibited throughout the Caribbean and in the United States and Europe as well.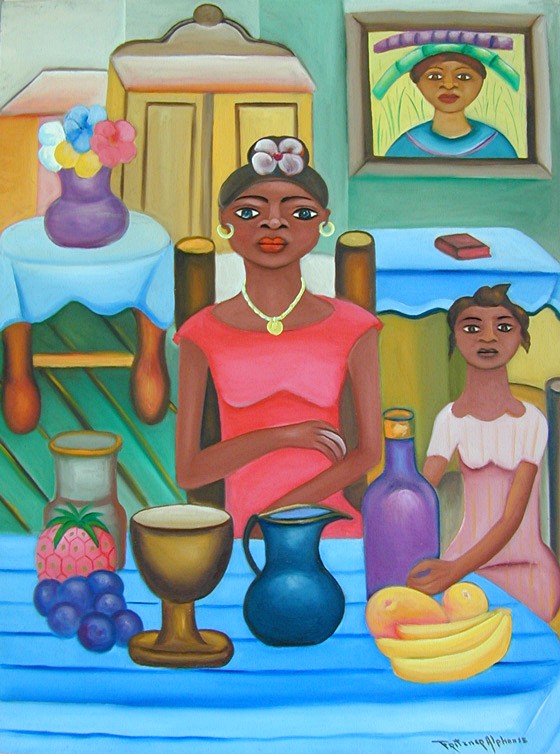 195. Mother and Daughter
c1999 (40x30)